Terra
, also known as
Kalse1229
, is one of the first members of
the Elementals
. The Elemental name he chose is Terra, which is Latin for earth. He has his own Youtube channel, Tube23287, and will start making videos for it as soon as possible. He will also be the host of a Minecraft Tekkit server, but he has had problems setting up the multiplayer for it. Terra has an important role as CEO and Founder.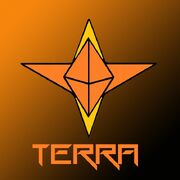 Introduction to gaming
When Kalse was 5, his father brought home a copy of Harry Potter and the Chamber of Secrets for the PS2. Being a huge Harry Potter fan at that age (he still is), he found a love of video games. However, until Christmas 2011, he was not in the world outside of licensed gaming, as many of his games were based off what he likes rather than actual quality. However, one day when he was a Target with his mom, he saw a trailer for Uncharted 3 on a big screen, and asked for that for Christmas that year. Although the only critically acclaimed games he has played are Uncharted and the recent Batman games, he has recently gotten himself an account on Steam, and so far has purchased many well-received games that he will play when he has his gaming channel up and running.
Quotes
"Balls!"
"Oh, crap."
"It works! I'm the man!"
"LOL Star"
Trivia
Plays a lot of Uncharted, but usually keeps just repeating 2 and 3, because 1 freaked him out a little.
Has a Steam account, and his name for Steam is kalse1229, much like his wikia account.
His Youtube account can be found here.
Over the past few weeks, Terra has been writing a fan fiction about the yogscast tekkit series, which has just launched into its second season.
Loves the hit american Sci-Fi TV series, Smallville.
Is a fan of both Marvel and DC comic books.
His favorite movie is Marvel's 2012 Avengers.